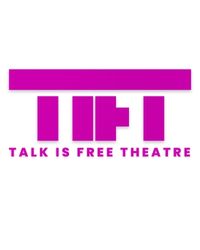 I See the Crimson Wave
When
Runs from Wednesday September 8 2021 to Saturday September 11 2021
Approximate running time: 0 hours and 55 minutes
Venue
Event Notes
×
FREE ADMISSION POLICY A security charge of $0.01 CAD is required to validate booking. Patrons can cancel or reschedule up to 4 hours before the performance without charge. Please email admin@tift.ca to make any changes.
In the event a patron fails to cancel or make alternate changes and does not attend the performance, a $25.00 charge will be applied per ticket to the patron's credit card. This charge will be used as a donation to the theatre and a tax receipt will be issued.
I SEE THE CRIMSON WAVE
Written and directed by, and starring Roy Lewis Creative Adviser - Marti Maraden
"Roy Lewis instills so much joy in the telling, makes the words sound delicious and makes us fall in love with the beguiling Nat Love." – Lynn Slotkin, The Slotkin Letter Poet, actor, storyteller, Roy Lewis takes us on a cattle drive with legendary African American cowboy and raconteur Nat Love. Join Roy as we explore together this forgotten history of the late 19th century, from the end of American Civil War, the freeing the African Slaves, the expansion of the Railroad and the killing of the buffalo.