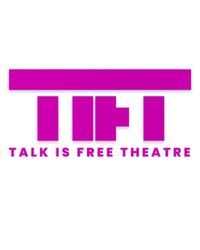 Curious Voyage - Barrie Express
When
Runs from Tuesday October 23 2018 to Thursday November 8 2018
Approximate running time: 1 hour and 30 minutes
Venue
Event Notes
×
The Curious Voyage Express Scene
Be the guest of a mysterious party, in this limited-edition opportunity. You're invited to immerse yourself in one express scene of The Curious Voyage, on location in the Barrie area. Embedded in a masquerade party held in a dreamlike location, you'll become lost in a mystery that you will be itching to solve: Who are the others around you? Are they actors or other participants? What is the mystery that brings all of us here?
While exploring a unique and stunning historical site in this 'choose your own adventure' experience, your perception of what is real and artificial will be shifted. Ready to take a trip into the unknown?
Location: Will be revealed 48-hours prior to the experience, may involve an approximately 15-minute drive within Barrie area.
Dress: For a complete express event experience, participants are requested to wear their own Halloween or other costume. Masks will be provided. Wear warm clothing and boots/shoes as there may be outdoor walking involved.