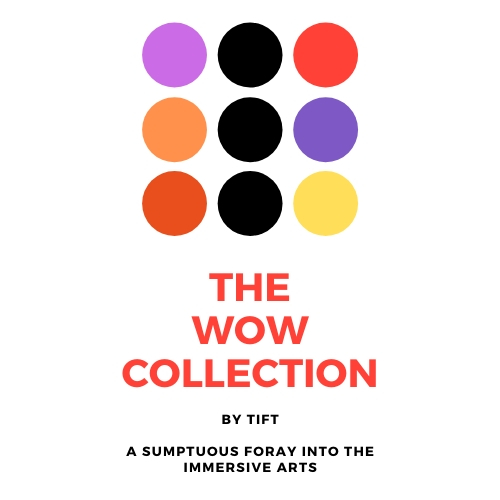 The Curious Voyage
When
Runs from Wednesday March 18 2020 to Saturday April 11 2020
All Day Event
Venue
Performance Notes
×
Following the epic 2018 hit that took audiences on an intercontinental journey from Barrie, Canada - London, UK, The Curious Voyage lands for a limited local run spanning Barrie and Toronto.
Almost as a modern, on-demand, interactive tv series, The Curious Voyage is an anthology on the themes of adventure, evil and curiosity. Making use of dark stories and urban legends from a few times and eras, the experience is a fine cocktail of adrenaline, fun and the joy of wonder. The audience is a central player of the narrative.
The audience and experience agents enter a narrative that unfolds over two days. You, the participant will experience the narrative, not just as a witness, but rather from your own unique vantage point.
The Curious Voyage unfolds over two days, beginning in Barrie, Canada. The streets of the city, your hotel "butler", and even your hotel room all play a part in the experience, preparing you for the enchanting journey ahead. It's time to rise for the second day, which continues at noon in Toronto. You will continue following a narrative of breadcrumbs, uncovering a story from a uniquely immersive theatrical perspective. Every detail will ignite imagination and provoke profound questions about fate & coincidence. The last chapter of the epically immersive journey culminates in a site-specific production of an acclaimed musical; a story that perfectly reflects the journey thus far. And suddenly, it all comes together.
Please Note: March 25 to April 5 - performances do not include a hotel stay. The voyage will take place over two days, however, patrons will return home for the night and then resume the voyage on the next day.
Location: Starts in Barrie, Ends in Toronto (Bring your vehicle, or add on transportation from Toronto to Barrie, and Barrie back to Toronto.
Click here to book transporation
Ticket Price (March 18-22 & April 8-11) : $180 ($300 double occupancy) includes one night stay at a hotel in Barrie. Ticket Price (March 25 to April 5): $98 per person and does not include a hotel stay. All prices are subject to HST.