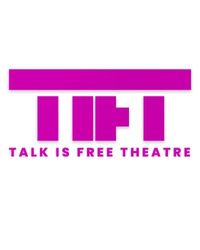 Manimals
When
Runs from Friday March 5 2021 to Sunday March 14 2021
Approximate running time: 1 hour and 15 minutes
Venue
Event Notes
×
A GROUNDBREAKING INTERACTIVE EXPERIENCE MAKING CANADIAN PREMIERE
Manimals, a live, immersive experience driven by audience interaction, games, and performed over Zoom.
When virtual designer Michelle gets tired of online dating, she doesn't give up. She turns it into a game. She creates simple criteria for her prospective partners she calls "Manimals", the men who pose with exotic animals in their profile pictures. Audience members will help Michelle navigate her interactions with these "Manimals" which include who she responds to, what she will wear, and how her evening will go.
Manimals is playful, interactive, and offers a glimpse into the world of online dating. This production contains mature content and not suitable for individuals under the age of 18.
Manimals is best experienced as an individual, rather than a couple or group participating as one (even if they share a household).
To ensure equity and fairness to all patrons reserving tickets, a security charge of $0.01 CAD is required to reserve a spot.
TECHNICAL REQUIREMENTS Every audience member will require the following: 1)A laptop (a tablet will work instead of a laptop, but some elements of the experience are lessened). 2)A mobile phone (two devices per person are needed to fully take part in the experience). 3)Access to Zoom. 4) A good internet connection.
PATRON REQUIREMENTS FOR MANIMALS Attendees are required to be engaged and present throughout o ensure the highest quality experience for the participants and artist. Early departure from a performance may result in a $25.00 CAD charge to the patron's credit card.
For more information, please click here for the Terms and Conditions.