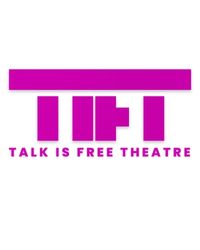 You Fancy Yourself
When
Runs from Wednesday August 11 2021 to Saturday August 14 2021
Approximate running time: 1 hour
Venue
Event Notes
×
FREE ADMISSION POLICY A security charge of $0.01 CAD is required to validate booking. Patrons can cancel or reschedule up to 4 hours before the performance without charge. Please email admin@tift.ca to make any changes.
In the event a patron fails to cancel or make alternate changes and does not attend the performance, a $25.00 charge will be applied per ticket to the patron's credit card. This charge will be used as a donation to the theatre and a tax receipt will be issued.
YOU FANCY YOURSELF
Written and performed by Maja Ardal
Directed by Mary Francis Moore
Designed by Julia TribeMaja Ardal returns this summer with You Fancy Yourself, the prequel to last season's sold-out production of Cure for Everything.
You Fancy Yourself is the story of young Elsa and her attempt to fit into a tough world after immigrating to a new country.