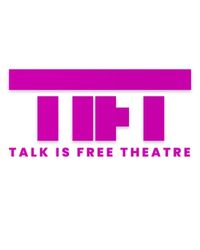 Alphonse
When
Runs from Thursday August 5 2021 to Sunday August 8 2021
Approximate running time: 1 hour and 10 minutes
Venue
Event Notes
×
FREE ADMISSION POLICY A security charge of $0.01 CAD is required to validate booking. Patrons can cancel or reschedule up to 4 hours before the performance without charge. Please email admin@tift.ca to make any changes.
In the event a patron fails to cancel or make alternate changes and does not attend the performance, a $25.00 charge will be applied per ticket to the patron's credit card. This charge will be used as a donation to the theatre and a tax receipt will be issued.
Written by Wajdi Mouawad Translated by Shelley Tepperman Directed by Alon Nashman a Theaturtle production, in partnership with Shakespeare in Action
"A Runaway Theatrical Success" – The Globe & Mail
Alphonse is lost, walking along a country road, weaving an intricate web of stories, while everyone is searching for him: parents, friends, teachers, the police. What they find is the thing we often give up in order to grow up.