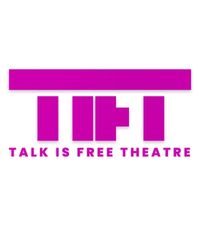 Rasputin on a Date
When
Runs from Wednesday September 1 2021 to Saturday September 4 2021
Approximate running time: 0 hours and 30 minutes
Venue
Event Notes
×
FREE ADMISSION POLICY A security charge of $0.01 CAD is required to validate booking. Patrons can cancel or reschedule up to 4 hours before the performance without charge. Please email admin@tift.ca to make any changes.
In the event a patron fails to cancel or make alternate changes and does not attend the performance, a $25.00 charge will be applied per ticket to the patron's credit card. This charge will be used as a donation to the theatre and a tax receipt will be issued.
RASPUTIN ON A DATE World Premiere Written by and starring Brendan Chandler Dramaturged and Directed by Maja Ardal
A divisive character in Russian history, Rasputin gained considerable influence with Tsar Nicholas II. Their relationship is one of mystery and allegation. Set in the afterlife, witness the story of Rasputin and Tzar Nicholas II as they meet for a date.