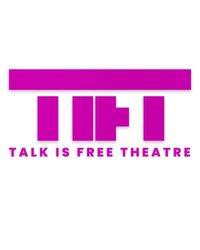 In the Time Before the Immediate Present and the Time to Immediately Follow V2
When
Runs from Friday September 10 2021 to Sunday September 26 2021
Approximate running time: 0 hours and 25 minutes
Venue
Event Notes
×
FREE ADMISSION POLICY A security charge of $0.01 CAD is required to validate booking. Patrons can cancel or reschedule up to 4 hours before the performance without charge. Please email admin@tift.ca to make any changes.
In the event a patron fails to cancel or make alternate changes and does not attend the performance, a $25.00 charge will be applied per ticket to the patron's credit card. This charge will be used as a donation to the theatre and a tax receipt will be issued.
IN THE TIME BEFORE THE IMMEDIATE PRESENT AND THE TIME TO IMMEDIATELY FOLLOW V2 World Premiere
Process Facilitator: Sarah Lochhead Performers/Collaborators: Jaqui Brown, Casey-lee Cooper, and Eligh Zimmerman of Simcoe Contemporary Dancers Creative Technologist: Max Lupo Music/Sound: The Base - Rich Aucoin, Remixed sound samples of The Base - Rich Aucoin Source files courtesy of Aucoin
A Simcoe Contemporary Dancers productionWhat happens when our live experience of performing and witnessing are mediated by technology while simultaneously dependent on our presence in the shared physical space? You are invited to be part of a performance experiment. Your presence in the space determines the sequence of events. A solo performer responds in real time to the sound cues activated by your location as read by a 360 radar. The dancer's movements are in turn interpreted by a device that will activate a signal inviting you to find a new spot in the space — creating the next sequence of events.