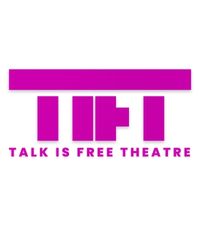 Mahagonny-Songspiel
When
Runs from Wednesday September 15 2021 to Saturday September 18 2021
Approximate running time: 0 hours and 30 minutes
Venue
Event Notes
×
FREE ADMISSION POLICY A security charge of $0.01 CAD is required to validate booking. Patrons can cancel or reschedule up to 4 hours before the performance without charge. Please email admin@tift.ca to make any changes.
In the event a patron fails to cancel or make alternate changes and does not attend the performance, a $25.00 charge will be applied per ticket to the patron's credit card. This charge will be used as a donation to the theatre and a tax receipt will be issued.
MAHAGONNY-SONGSPIEL
Written by Kurt Weill and Bertolt Brecht Libretti by Bertolt Brecht Musical Composition by Kurt Weill Directed by Richard Ouzounian
Based on Mahagonny Songs, a series of five poems written by Brecht, Mahagonny-Songspiel is a small-scale scenic cantata created by two of the 20th century's most accomplished and versatile creative minds. This ground-breaking collection of songs set in motion the long running relationship between Weill and Brecht whose collaborations would take Germany and the world by storm.