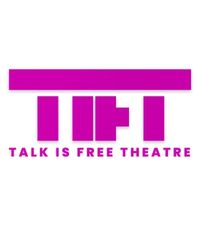 What She Burned
When
Runs from Friday October 1 2021 to Sunday October 3 2021
Approximate running time: 0 hours and 20 minutes
Venue
Event Notes
×
FREE ADMISSION POLICY A security charge of $0.01 CAD is required to validate booking. Patrons can cancel or reschedule up to 4 hours before the performance without charge. Please email admin@tift.ca to make any changes.
In the event a patron fails to cancel or make alternate changes and does not attend the performance, a $25.00 charge will be applied per ticket to the patron's credit card. This charge will be used as a donation to the theatre and a tax receipt will be issued.
WHAT SHE BURNED World Premiere
Based on the folklore written by Alexander Afanasyev Created and Artistically Led by Joe Pagnan Movement Directed by Clarke Blair Composition by Richard Lam Narrated by Glynis Ranney
Walk into the woods to retrace steps taken by a heroine of Russian folktales. Find out What She Burned this fall in an immersive installation using mid-century bootlegging techniques fused with modern augmented-reality technology. Inspired by a children's story about a young woman facing an evil witch in the woods, this piece has dark elements and is experienced in intimate groups no more than four.