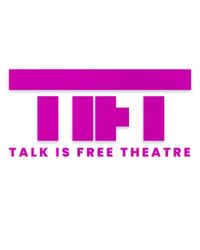 UN POYO ROJO
When
Runs from Tuesday November 16 2021 to Saturday November 20 2021
Approximate running time: 1 hour
Venue
Event Notes
×
FREE ADMISSION POLICY A security charge of $0.01 CAD is required to validate booking. Patrons can cancel or reschedule up to 48 hours before the performance without charge. Please email admin@tift.ca to make any changes.
In the event a patron fails to cancel or make alternate changes and does not attend the performance, a $25.00 charge per ticket will be applied per ticket to the patron's credit card. This charge will be used as a donation to the theatre and a tax receipt will be issued.
UN POYO ROJO Directed by Hermes Gaido Created by Hermes Gaido, Alfonso Baron, Nicolás Poggi and Luciano Rosso. Choreography by Nicolás Poggi and Luciano Rosso Performed by Alfonso Barón and Luciano Rosso
"The grace, athleticism, precision and comic timing of both Poggi and Rosso are immaculate" – The Stage Door
Argentina's Un Poyo Rojo has toured and performed to sold-out audiences internationally for over 10 years and will bring their provocative crossover between acrobatics, dance and humour to a Barrie audience. Un Poyo Rojo takes body language to new heights and explores the limits of modern language that invites the audience into a new world of possibilities.
Jealousy, rivalry and desire erupt between two men in a gym locker room, which becomes an arena that pits masculine identity against spiritual potential.