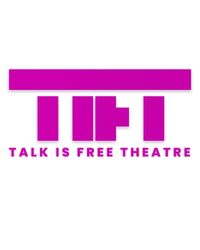 SHE VISITS
When
Runs from Tuesday November 23 2021 to Friday November 26 2021
Approximate running time: 1 hour
Venue
Event Notes
×
FREE ADMISSION POLICY A security charge of $0.01 CAD is required to validate booking. Patrons can cancel or reschedule up to 48 hours before the performance without charge. Please email admin@tift.ca to make any changes.
In the event a patron fails to cancel or make alternate changes and does not attend the performance, a $25.00 charge per ticket will be applied per ticket to the patron's credit card. This charge will be used as a donation to the theatre and a tax receipt will be issued.
SHE VISITS Translated, adapted and performed by Maja Ardal Inspired by Der Besuch der Alten Dame by Friedrich Dürrenmatt Directed by Jeff Braunstein
She Visits is set in a small town suffering the economic impact of an unspoken world event. A terrible temptation arrives in the form of a rich old woman who once lived there.
Maja Ardal's version of this story pinpoints the inequality of women in the legal system. It addresses how easily an impoverished community craves monetary wealth, and scrambles to re-invent truth to achieve it.
She Visits was commissioned as part of The Eternal Ego Festival, an initiative to create daring adaptations of multi-character works and performed by a single actor.