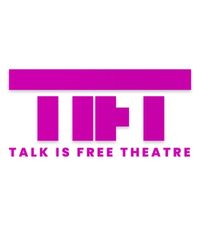 THE JUDAS KISS
When
Runs from Thursday December 2 2021 to Saturday December 11 2021
Approximate running time: 2 hours and 10 minutes
Venue
Event Notes
×
FREE ADMISSION POLICY A security charge of $0.01 CAD is required to validate booking. Patrons can cancel or reschedule up to 48 hours before the performance without charge. Please email admin@tift.ca to make any changes.
In the event a patron fails to cancel or make alternate changes and does not attend the performance, a $25.00 charge per ticket will be applied per ticket to the patron's credit card. This charge will be used as a donation to the theatre and a tax receipt will be issued.
Aidan deSalaiz and Noah Beemer
in
THE JUDAS KISS Written by David Hare Directed by Billy Lake
At the height of his popularity with the triumphant premiere of The Importance of Being Earnest, famed poet and playwright Oscar Wilde is forced to choose between his heart and his freedom as he is targeted for imprisonment, humiliation and destruction by the brutish Marquess of Queensberry.
Starring Aidan deSalaiz as Oscar Wilde, Noah Beemer as his lover Lord Alfred Douglas, with David Ball, Justan Myers and others, The Judas Kiss is a compelling drama that follows Wilde as he is immersed in scandal and the consequences of betrayal by those he held most dear.
AUDIENCE ADVISORY: This performance contains full nudity, sexual situations, adult content and coarse language.