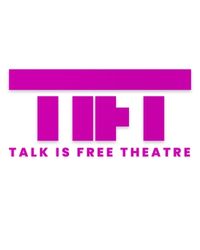 KATHLEEN WYNNE
When
Occurs on Tuesday October 25 2022
Approximate running time: 1 hour and 30 minutes
Venue
Event Notes
×
FREE ADMISSION POLICY A security charge of $0.01 CAD is required to validate booking. Patrons can cancel or reschedule up to 48 hours before the performance without charge. Please email admin@tift.ca to make any changes.
In the event a patron fails to cancel or make alternate changes and does not attend the performance, a $25.00 charge per ticket will be applied per ticket to the patron's credit card. This charge will be used as a donation to the theatre and a tax receipt will be issued.
Illuminating Conversations Season 9 "Flourish"—live and lively interviews with exceptional and engaging individuals. Co-produced by Beth Foster, Judy Blaney and Peter Ritchie; Interviews by Beth Foster
KATHLEEN WYNNE
Kathleen Wynne, Ontario's 25th Premier and MPP for Don Valley West from 2003-2022, has dedicated her professional life to building a better province for the people of Ontario. Ms. Wynne served as Ontario's Minister of Municipal Affairs and Housing, Minister of Aboriginal Affairs, Minister of Transportation, Minister of Education and Minister of Agriculture and Food. Previously Ms Wynne served as a Public School Trustee in Toronto and led citizens' groups in a number of grassroots community projects, playing a major role as an organizer and facilitator. Now residing in Simcoe County with her partner, Ms Wynne continues to be guided by the principles of fairness, diversity, collaboration and creativity as she forges her post-public office path. We invite you to join us for this dynamic conversation with Ms Wynne as she reflects on her early life, political career, current burning issues and priorities for the future.