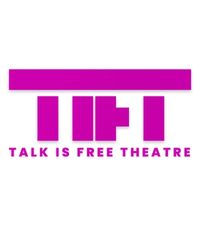 SHANICKA EDWARDS
When
Occurs on Monday November 28 2022
Approximate running time: 1 hour and 30 minutes
Venue
Event Notes
×
FREE ADMISSION POLICY A security charge of $0.01 CAD is required to validate booking. Patrons can cancel or reschedule up to 48 hours before the performance without charge. Please email admin@tift.ca to make any changes.
In the event a patron fails to cancel or make alternate changes and does not attend the performance, a $25.00 charge per ticket will be applied per ticket to the patron's credit card. This charge will be used as a donation to the theatre and a tax receipt will be issued.
Illuminating Conversations Season 9 "Flourish"—live and lively interviews with exceptional and engaging individuals. Co-produced by Beth Foster, Judy Blaney and Peter Ritchie; Interviews by Beth Foster
SHANICKA EDWARDS
Shanicka Edwards, otherwise known as Shak, flourishes as an aunt, dog mom, founder of passion project Shak's World Association, owner of Shak's World Community Centre, philanthropist, keynote speaker, basketball coach, and entrepreneur in Barrie! She created Shak's World Association to build respectful and successful athletes with the skillsets and values to develop them into engaged members of our community while bringing awareness to their mental and physical wellbeing, all within the context of basketball. Her mentorship program bridges the gap between mental and physical health by creating a safe space and offering constructive relationships that children can model and where they can learn. Shak believes that creating safe spaces for at-risk and marginalized groups can help our youth grow and flourish into the best that Barrie has to offer. This is the Stay. Humble. And. Kind philosophy or the SHAK. And Shak is running as a future member of Barrie City Council in Ward 2—-what an illuminating conversation this will be!