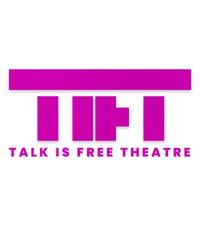 MATTHEW MUZZATTI - ILLUMINATING CONVERSATION
When
Occurs on Monday May 1 2023
Approximate running time: 1 hour and 30 minutes
Venue
Event Notes
×
FREE ADMISSION POLICY A security charge of $0.01 CAD is required to validate booking. Patrons can cancel or reschedule up to 48 hours before the performance without charge. Please email admin@tift.ca to make any changes.
In the event a patron fails to cancel or make alternate changes and does not attend the performance, a $25.00 charge per ticket will be applied per ticket to the patron's credit card. This charge will be used as a donation to the theatre and a tax receipt will be issued.
Illuminating Conversations Season 9 "Flourish"—live and lively interviews with exceptional and engaging individuals. Co-produced by Beth Foster, Judy Blaney and Peter Ritchie; Interviews by Beth Foster
MATTHEW MUZZATTI
Ever eaten a cricket? Allow Matthew Muzzatti, completing his PhD at Carleton University, entomologist, bug-lover and researcher to explain why you probably will, and why it's a good idea. Matt's research is focused on optimizing production of farmed crickets through nutritional ecology; how can diet be manipulated to enhance yield? Matt is experimenting with ways to fatten up crickets and has designed a Cricket Air BnB. He is already flourishing as a global authority on farming crickets, agricultural entomology, nutritional ecology and pest management as a means to address global food insecurity. Matt may convince you to become an entomophagist yourself, or how to dazzle your friends when you know what one does. And you will learn how crickets chirp. In his own words, he "enjoys giving thought to something others would swat".