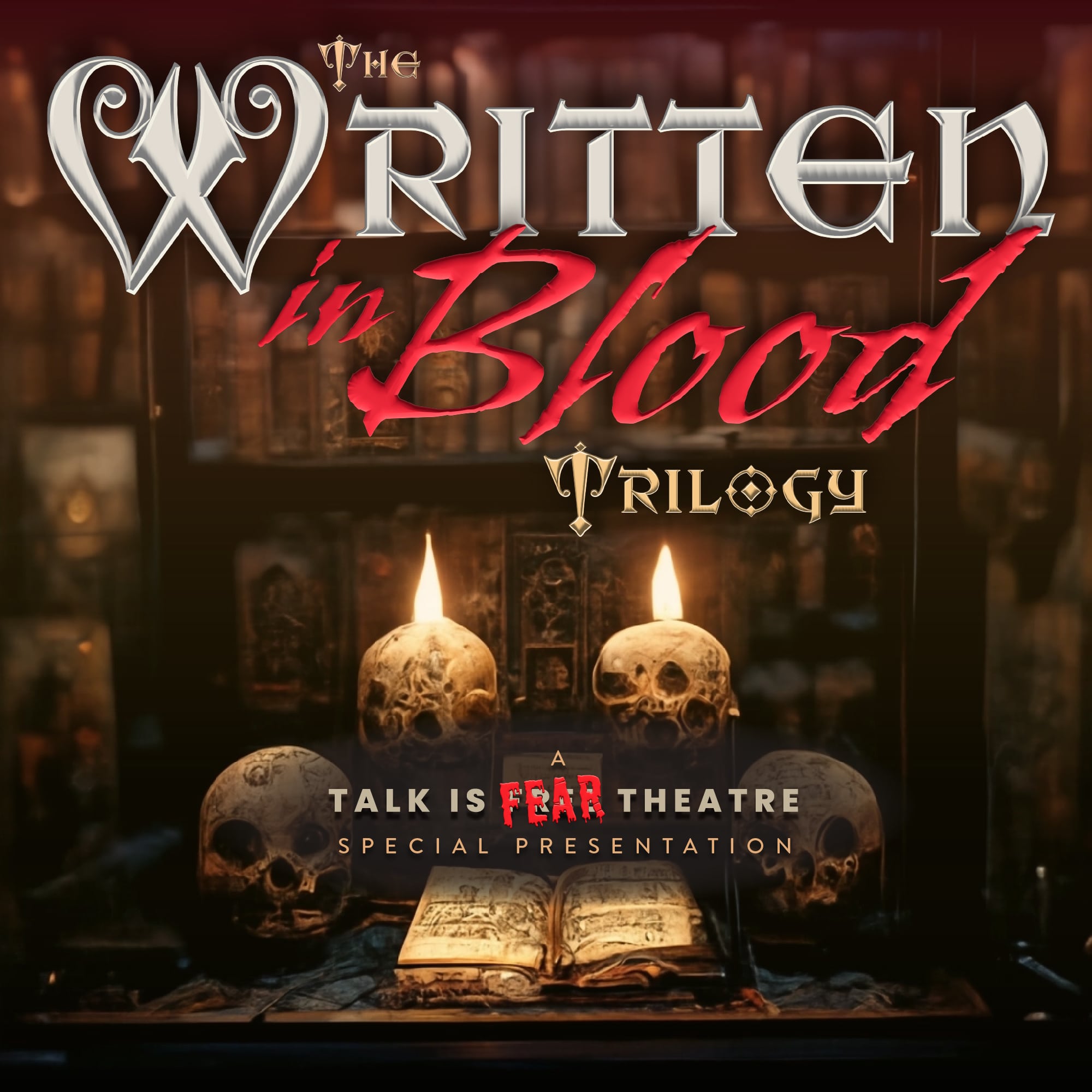 THE WRITTEN IN BLOOD TRILOGY
When
Runs from Thursday October 20 2022 to Sunday October 30 2022
Approximate running time: 4 hours and 30 minutes
Venue
Event Notes
×
The Written In Blood Trilogy Created by Michael Torontow and Griffin Hewitt
Do the age-old centuries dispatch powers that mere modernity cannot kill?
‍Adapting one of literature's great horror novels, Written in Blood takes audiences on a journey through the horror stories of the past as they arrive suddenly on the shores of our present; confounding what is real, who to trust, and how to survive in a new world of old horrors.
The Written In Blood Trilogy begins with "The Guest" at Town and Country Steakhouse, 76 Dunlop Street West, Barrie. Audiences are then guided to experience "The Others" outdoors in Heritage park and then finish with "The Host" at Five Points Theatre, 1 Dunlop Street West.
‍Part I: "The Guest" Join us for a themed set dinner and spirited storytelling by a seasoned Raconteur who will share a thrilling lost chapter from a very famous novel.
‍Part II: "The Others" An enigmatic, curious character searches for a loved one she lost during a frightening, preternatural storm. Will the bizarre and chilling local folklore help you or halt you from aiding her in her quest to find her beloved Lily?
Part III: "The Host" Be our guest at an exclusive art exhibition, generously sponsored by Volos International. Take in vibrant visual and performance art exploring frightful stories from varied and interesting perspectives.
Tickets are $79 +HST. Includes dinner (plus a glass of wine and/or non-alcoholic beverages) and all performances.
ADVISORIES:
- Written In Blood is geared toward an adult audience and may not be suitable for younger audiences.
‍- Each part of the trilogy is presented in sequence at three different locations in Downtown Barrie over the course of the evening/afternoon. Guests will be guided on foot between locations.
- "The Others" is presented entirely outdoors. Please dress accordingly.
- Audience members will at times be in close proximity with the performers. Those who prefer to wear masks are encouraged to do so. Strobe lighting and haze may be used. This production contains content some may find age-inappropriate, offensive, or triggering. If you would like to know more, please visit our website by
clicking here.