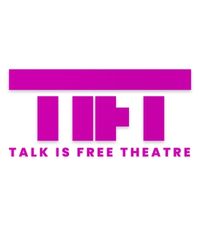 THE OTHER PLACE
When
Runs from Thursday November 24 2022 to Saturday December 3 2022
Approximate running time: 1 hour and 30 minutes
Venue
Event Notes
×
FREE ADMISSION POLICY A security charge of $0.01 CAD is required to validate booking. Patrons can cancel or reschedule up to 48 hours before the performance without charge. Please email admin@tift.ca to make any changes.
In the event a patron fails to cancel or make alternate changes and does not attend the performance, a $25.00 charge per ticket will be applied per ticket to the patron's credit card. This charge will be used as a donation to the theatre and a tax receipt will be issued.
THE OTHER PLACE Written by Sharr White Directed by Tracy Michailidis
Juliana Smithton is a respected neurologist whose life has recently begun to unravel. But is everything as it seems? As the play unfolds, Juliana's facts blur with fiction, her past collides with her present, and the truth begins to be revealed.
Cast: Glynis Ranney, Evelyn Weibe, Troy Adams and Jordin Hall