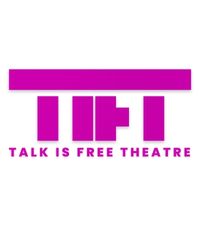 TELL YOU A STORY
When
Runs from Wednesday April 26 2023 to Saturday April 29 2023
Approximate running time: 1 hour
Venue
Event Notes
×
FREE ADMISSION POLICY A security charge of $0.01 CAD is required to validate booking. Patrons can cancel or reschedule up to 48 hours before the performance without charge. Please email admin@tift.ca to make any changes.
In the event a patron fails to cancel or make alternate changes and does not attend the performance, a $25.00 charge per ticket will be applied per ticket to the patron's credit card. This charge will be used as a donation to the theatre and a tax receipt will be issued.
TELL YOU A STORY
Created and Performed by Vanessa Smythe
"How can we find the magic in our lives? Because we need it, in order to keep going." Part poetry, part stand-up, and part serenade, Vanessa Smythe shares poignant, funny, and deeply personal stories about the people we dreamed we'd be - and the memories that remind us of who we truly are. Wry and unafraid to poke fun at herself, Vanessa's show is a celebration of life's tricky tight corners, and its enduring, understated joy. "[S]he's able to quickly tack between the humour in everyday minutia, and grand, heartfelt observations about big life questions." - NOW For these performances, Vanessa and her microphone are joined by her 8-months pregnant stomach.