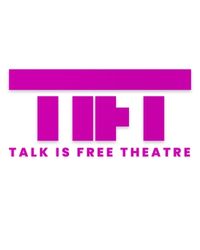 OUTHEIS
When
Runs from Tuesday September 19 2023 to Saturday September 23 2023
Approximate running time: 2 hours
Venue
Event Notes
×
OUTHEIS
by Griffin Hewitt Travel along a unique multi-location experience to uncover the mystery behind a missing person, a strange symbol, and a story from ages past. Combining immersive and interactive experiences, audio-visual content, and a technological treasure hunt, Outheis takes you on a journey through time that asks "Where can we go when we are lost?". As an immersive piece, Outheis will require walking between sites (similar to Written in Blood) and some standing. Please wear comfortable footwear.
Regular Performances:
Thursday September 21, 2023 at 7:30pm (Producer's Circle Members Only)
Friday September 22, 2023 at 8:00pm (Producer's Circle Members Only)
Saturday September 23, 2023 at 2pm
Saturday September 23, 2023 at 8pm
Regular tickets - $39 +HST
Full-time students or artists (ID required upon entry) - $19.50 +HST
Complimentary Performances:
Tuesday September 19, 2023 at 7:30pm
Wednesday September 20, 2023 at 7:30pm
COMPLIMENTARY ADMISSION POLICY A security charge of $0.01 CAD is required to validate booking. Patrons can cancel or reschedule up to 48 hours before the performance without charge. Please email admin@tift.ca to make any changes. In the event a patron fails to cancel or make alternate changes and does not attend the performance, a $25.00 charge per ticket will be applied per ticket to the patron's credit card. This charge will be used as a donation to the theatre and a tax receipt will be issued.